Royal LePage: Canada's national aggregate home price forecast to rise 10.5% by the end of 2022
Omicron variant emergence may extend period of unusually strong real estate markets
The GTA is the only region where condominium price appreciation is forecast to outpace that of detached homes; prices expected to rise 12.0% year-over-year in 2022
Greater regions of Toronto and Vancouver forecast to see highest aggregate price appreciation at 11.0% and 10.5%, respectively
Detached home prices in Halifax expected to rise 10.5%, followed by the Greater Montreal Area and Ottawa (9.0%)
Housing markets are expected to be unusually active through the winter season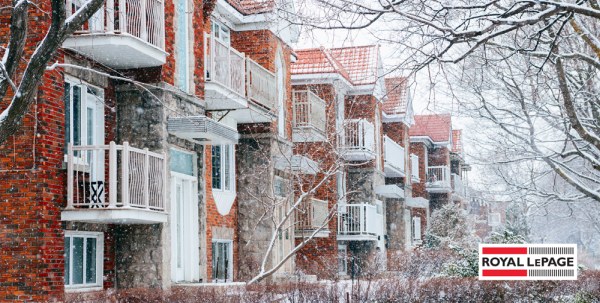 TORONTO, ON, December 15, 2021 – Following more than a year of record price appreciation across the country, Canadian home values are expected to rise strongly again in 2022, however at a slower pace compared to 2021. Pent-up demand from buyers who were unable to transact in 2021, coupled with the growing need for shelter from new household formation and newcomers to Canada, will continue to put upward price pressure on a market suffering from a chronic supply shortage. According to the Royal LePage Market Survey Forecast, the aggregate[1] price of a home in Canada is set to rise 10.5 per cent year-over-year to $859,700 in 2022, with the median price of a single-family detached property and condominium projected to increase 11.0 per cent and 8.0 per cent to $918,000 and $594,000, respectively.[2]
"The lack of housing supply in Canada is a very real issue; one that cannot be solved overnight. While some believe that housing is now overvalued, signals point to a level of demand that will continue to outpace inventory, keeping prices rising on a steep upward trajectory," said Phil Soper, president and CEO, Royal LePage. "That said, I do expect to see price appreciation ease from the unhealthy levels that we have been grappling with over the last 18 months."
Pent-up demand not addressed in 2021 is expected to continue through the normally quiet winter season and spill over into the spring market of 2022. In addition, the federal government's plan to increase immigration levels will bring a surge of new demand, particularly in large urban centres.
Soper noted that Canada's strong economy, healthy full-time employment trends, and paradoxically, the emergence of a new coronavirus variant, should all contribute to the strength of the country's real estate market.
"While the emergence of another COVID-19 variant is disheartening, we can't ignore its probable impact on our nation's real estate market," said Soper. "It is hard to imagine that the Bank of Canada will begin the inevitable campaign to dampen inflation through higher rates with much still to be learned about Omicron and cases on the rise again. Employers may back-off plans to mandate a return to the office, sustaining the hyper-focus on the importance of the home as a place to both live and work. And, normal travel and entertainment will again be curtailed, continuing the household cash stockpiling trend that has defined the pandemic era.
"All of these economic variables have been shown to stimulate housing activity," Soper continued. "Many of those looking to purchase a home, whether their first, an upgrade, or a recreational property, stand able to take advantage of increased savings and record-low interest rates."
Those who have been unable to transact are expected to return to the market in the new year, ahead of an expected increase to interest rates.
"While Omicron appears certain to delay the inevitable, monetary policy will eventually tighten in the face of uncomfortably high inflation," said Soper. "When policy makers signal that a rate hike is on the way, we expect a pull-ahead effect, with buyers rushing to market before borrowing costs increase materially. Those who have pre-qualified with lower mortgage rates will also be under time constraints to transact."
From a public safety standpoint, real estate brokerages and their professionals in the field are by now well versed in the safety protocols necessary to ensure the buying and selling process is safe for their clients.
While pandemic-related lockdowns and a mandate to work remotely drove up demand for larger homes with outdoor space from buyers who might typically have purchased condominiums, the property segment has rebounded as affordability wanes in the middle and upper ends of the market.
"Demand for condos has picked up significantly in recent months, especially in major cities like Toronto and Montreal," said Karen Yolevski, chief operating officer, Royal LePage Real Estate Services Ltd. "The price appreciation gap between condominiums and detached properties is narrowing. This trend will continue in 2022, as entry-level buyers are priced out of more expensive property segments, and the revival of the downtown core continues. Young professionals and those seeking a vibrant entertainment scene generally gravitate to the city lifestyle."
Royal LePage 2022 Market Survey Forecast Table:rlp.ca/2022forecast_table
MARKET SUMMARIES
Greater Toronto Area
In the Greater Toronto Area, the aggregate price of a home in the fourth quarter of 2022 is forecast to increase 11.0 per cent year-over-year to $1,256,500. During the same period, the median price of a single-family detached property is expected to rise 10.0 per cent to $1,564,200, while the median price of a condominium is forecast to increase 12.0 per cent to $763,800. The GTA is the only major region expected to see price appreciation in the condominium segment surpass detached homes in 2022.
"Condos in the city of Toronto and in the greater region have rebounded with vigour, after taking a harder hit than any other major urban centre in the country at the onset of the pandemic," said Cailey Heaps, who leads the Heaps Estrin Team, Royal LePage Real Estate Services Ltd. "For a short period of time, prices dipped and an onslaught of vacant units sent rental rates downward, but that trend was short-lived. Not only have condo prices rebounded, competition is heating up as entry-level buyers see them as an affordable way to get onto the real estate ladder."
While the winter months translate to a seasonal slowdown in the real estate market in some cities across Canada, Toronto's housing market remains active year-round.
"As we saw last year at this time, cold weather and the holiday season will do little to slow activity in Toronto. With tight competition and the looming threat of an interest rate hike in the first half of 2022, those who can transact now will not wait until spring, especially if they can lock in a lower mortgage rate," said Heaps. "A large number of newcomers are also expected to enter Canada next year and many of them will settle in the GTA, putting upward pressure on prices."